Meet our makers.
(New makers being added frequently, check back soon for updates.)
Osceola Energy Solar
At Osceola Energy, we provide electrician services as well as wind and solar energy systems for your home or business in Albuquerque and throughout New Mexico.
---
RS0915
The RS0915 is a concept kart halfway between ski and karting. The metal frame is foldable to protect wheels and electric motor from hits.
Rider stands on a metal trellis and drives the vehicle by pushing buttons located on a lacrosse stick. While in motion the rider can pick up a ball, or launch one.
---
Build and Fly a Model Rocket Today!
People who come by the booth can build and fly small rockets right on site. Motors are $3; rockets start at free and go up.
Albuquerque Rocket Society
---
Uniquely Donna
Creator and designer of Steampunk inspired jewelry.
 Uniquelydonna
---
Conchitas Creations
Buenas!
We pride ourselves on quality fresh food with a presentation that exemplifies simple elegance.
Conchitas Cafe
---
NM Science Foundation
Rocket Design

Hands-on workshops allow participants to understand and apply fundamental principles of science and engineering to the construction of model rockets.  Participants will observe the design and simulation of a rocket using OpenRocket software.  Participants will construct a flying model rocket with raw materials – paper towel tube, plastic egg, cardboard fins, and hot glue.  Workshops will be given on the hour, every hour.
---
PanMuse, LLC
Bandojo Musical Makerspace

We will provide a musical play space in which guests can make music by controlling our Bandojo music software through a variety of interfaces. We will provide a base set of interfaces, which will include Bandojo's standard mouse-, keyboard- and touchscreen-based interfaces, motion sensing based on the Kinect, and a variety of conductive objects (e.g., vegetables, aluminum foil-wrapped cardboard, floor touchpads) that will control Bandojo through Arduino boards and other DIY components. These will include adaptive input devices that can be used by the disabled. We will provide a makerspace for guests to reconfigure and extend the physical front end, for instance, by making their own conductive objects or selecting ones from our collection and wiring them onto the Arduino boards under our guidance. Note that Bandojo helps many people of many ages and abilities, possibly using varied interfaces, to all make music together as an ensemble.
---
Creations By Candice
Candice Carnes is an Albuquerque mixed media artist. She will be selling her clay, found art, assemblage, and mixed-media projects.
She believes found art can get us engaged in the process behind the work she makes, or the meta-narrative, by using objects that carry their own physical context. The combined meaning of old and new symbolism creates a unique visual experience.
She will also have items that are affordable and similar in style such as earrings, magnets, and bookmarks.
---
MinnowBoard Project
The MinnowBoard.org Foundation is a is a US-based non-profit providing education and promotion of the design and use of open-source software and hardware in embedded computing, on Intel Architecture. MinnowBoard.org supports the Open Source Hardware Association (OSHWA.org) principles and makes its designs publicly available so "anyone can study, modify, distribute, make, and sell the design or hardware based on that design." MinnowBoards are designed to offer exceptional performance, flexibility, openness, and standards. These embedded boards have an enormous range of capabilities for hardware, software, and firmware developers: from creating a fun hobby or professional maker project, to evaluating SoCs and developing high performance embedded applications or products.
---
Peapow Plush
Peapow Plush makes all your hugging needs, from plushies to hats and scarves. We make cute things to help local charities in New Mexico.
peapowplush
@peapowplush
---
Tiffany's Creative Creations
I make jewelry and other things such as wind chimes , lanyards, and creative yard art. Anything I can think of I make.
---
Rio Grande Community Farm
Interactive Lanterns
Rio Grande Community Farm is working together with Meow Wolf and working from Quelab to develop an interactive lantern for the 2016 Maize Maze. 
We would like to do a preview opportunity to visitors of the arduino-powered LED lanterns utilizing RFID for game interactivity.
ABQ.RGCF
---
Intel
Amazing Maker Cars
---
3D Proven Systems
3D technologies. IE. 3D Printers, 3D scanners, Casting etc.
VR Cardboard. 3D Printed/cast items.
 3DProvenSystems
---
Bright Mango's Shop
Fused and Stained Glass


I sell handmade fused and stained glass plates, jewelry, hangings, wine stoppers, etc. My teenage daughter has added her line of handmade hair and cheer bows.
 brightmangos
---
NAMASTE CRAFTS
CARICATURE ART
LIVE or from PHOTO, caricatures. Photos/albums of samples.
---
LEGO building with NM Lego User Group
We will have many already built MOCs (My own creations, the term for one-off Lego creations). We plan on having more hands-on geared creations and motorized creations, which we haven't had before. Ed Huron also built several platforms for free play, which were a real hit in 2015.
 NMLUG
---
MODEL RAILROADING
An operating scale model railroad layout.
We are a non-profit model railroad club incorporated in New Mexico. The New Mexico Rail RunNers started in February of 1990 with a group of ten Albuquerque modelers working in N scale. Membership now numbers close to 30, several of whom live outside the Albuquerque Metro area.
---
BeGreaterThanAverage
STEM Experiences
BEST and VEX Robotics competitions
After 5 years of working together as a part of R4Robotics, students suggested they would like to teach other kids about robot building. At Be Greater Than Average our inspiration comes from students. They have some wildly crazy and amazing ideas that make life an adventure. 
 Begreaterthanaveragellc
---
King of Punk
Steam Punk Art, Jewelry, Cutting Boards
---
Precious Elements Designs LLC
Precious Elements Designs by K. Allyson Hayes
I am a studio metalsmith who hand crafts jewelry and metal art utilizing unusual metalsmithing techniques to hand craft truly unique pieces. I can demo simple metal forging in my booth and use visual aids to help people understand metalsmithing techniques. 
 PreciousElementsDesigns
 @preciouselement
---
St. Thomas Aquinas School
STA Robitics
St. Thomas Aquinas Maker Camp STA Robotics Club.
Young Makers (5th-12th grades).
---
NxGenLearning
Inspire and engage all learners in becoming lifelong STEM
Attendees who visit us will have an opportunity to see STEM subjects: Chemistry, Biology, Physics and Mathematics presented in 3D and non-3D. These will be applicable for families children who are enrolled in grades 1st through 12th. There will be interactives available where they will be able to do hands-on activities to show they understand the lesson by working in the topic on one of our computers. 
---
The Public Library, ABQ-Bernco
ABC Seed Library–Part of The Public Library, ABQ-Bernco
We will be representing the ABC Seed Library. We will have information about the project, a seed identification activity, seed giveaways, and a seed craft.
---
Heritage Concessions
The original oasis fruit juices
---
Custom Fits Best
Hand Sewing Basics
I will be showing people how to use basic hand sewing stitches to repair, modify and/or embellish their clothing. We'll make fabric patches, flowers and apply them to traditional mending rituals. 
 @overlockr
---
Charlie Bates Solar Astronomy Project
What Will I See on the Sun Today?
It's all about LIGHT. Safely observe the sun through special solar glasses, telescopes in three different wavelengths and a spectroscope. Learn about features of the photosphere and chromosphere; the solar cycle and how the sun affects us here on Earth. Learn how we use light to discover the world of the atom. Appropriate for ages 8 (Grade 4) and above. Presented by Timmy Telescope Solar Astronomy Outreach, the New Mexico Chapter of Charlie Bates Solar Astronomy Project.
Visitors will look through Hydrogen-alpha and white filtered telescopes to see the various feature of the sun. Another telescope will be linked to a monitor/computer so that visitors can view the Ultraviolet emissions of the sun. The solar spectrum will be viewed through a spectroscope. Educational materials describing the sun and the electromagnetic spectrum will be displayed on several tables for visitors. Every visitor will receive solar glasses to safely look at the sun after they leave.
 TimmyTelescope
---
THE LUNCH BOX FOOD TRUCK
FOOD VENDOR. SANDWICHES/DESSERTS
 THELUNCHBOX505
---
Albuquerque Game Developers Guild
AGDG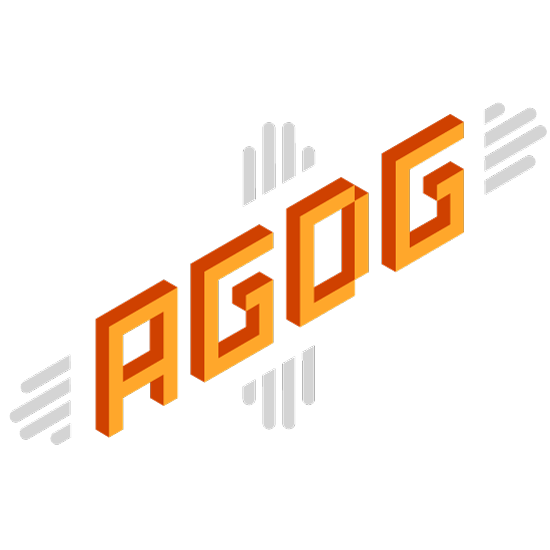 AGDG will set up multiple demos of video games and interactive media created by our membership. We'll have different types of demos including games on VR, kinect, computer, and mobile. 
 abqguild
 @abqgames
---
Navajo Technology University
Solar Medicine Cooler and 
Navajo Tech Makers
Show Navajo Tech Maker projects and the NTU FabLab/Makerspace capabilities. Materials presenting the Engineering and Technology programs at NTU that embrace the Maker Movement.
---
Cotton Kitsune
I'll have a booth of hand dyed textiles and upholstery samples. I will have a hands on demo of paper dyeing techniques and a guest sewing demo by Pam Gibbons of Sew Right Inc LLC. 
 CottonKitsuneInfo
 @Cotton_Kitsune
---
Central New Mexico Community College
Raspberry Pi IT Up!
We will be sharing the Raspberry Pi and what they can be done with them. We will be sharing the CIS/CS programs available at CNM.
We will be sharing the Running Start For Careers dual credit IOT class. 
 mrbruceshackerspace
 @MyITInstructor
---
Making Medieval Modern
My mother and I will be teaching a chainmaille workshop and selling chainmaille and pot holders.
---
oh Kay cees bbq
Selling bbq foods and fry bread.
---
CoderDojo ABQ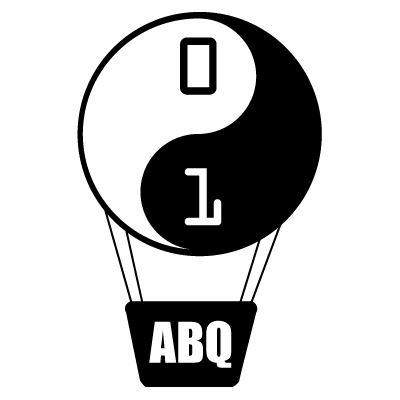 The idea is to have a setup with up to 5 raspberry pis (each with monitor, keyboard and mouse), as well as some breadboards and wiring.
There are about half a dozen tutorials that kids can come and try out with using linux, programming in Scratch, programming in Sonic (music-if we have speaks), programming GPIO/electronics with Scratch.
 @CoderDojoABQ
---
Filament one
3D printing filament
All kinds of 3D printing materials, including specialty filaments like wood, flexible, nylon and more.
 filamentonecom
filamentone
---
Constance Carnes Crafts
Arts and Crafts
Will be selling home crafts including crochet and hand made ribbon roses. Ribbon roses will be made onsite and sold so that people can see how they are made and ask questions. 
---
Serendipity
I create up cycled items to wear.  This year I have jewelry for defusing essential oils and I have wool drier balls,  I have jewelry made from denim or T-shirts, jewelry made from belts, and jewelry made from computer keys.  I also have Boot Cuffs and Boot Sweaters made from sweaters.  Boho Boots have a mixture of belts, fabric, buttons and jewelry.  There are Boot Bracelets made from recycled jewelry.
 bonnie505
---
Spark Gap Tesla Coil
We would like to show our homemade Tesla Coil to help educate the public about what electricity is, and how it works.  We will not be running the Tesla Coil for safety reasons.
---
Stone Whale
I will be selling handmade paper beads. I may also have a couple of jewelry pieces to sell, time permitting.
---
viejo
Luminous Three dimensional art programed with Arduino.
---
Bert's Custom Bows
I will be displaying my bows and discussing the construction process and steps I go through to make them.
---
Chaoticmaler abstract art
Spray paint art, abstract, custom art, pop culture.
---
Vanguard Tech
Max PSI – A robotic test bed
We will be showing a robot that we made from parts and materials we had around our shop. His name is Max PSI and he is a test bed for playing with new electronics and electro-mechanical products we design.
---
ACE Leadership High School
Being Client Driven
ACE will display final products created using our Fabrications Lab. ACE stands for Architecture Constructions and Engineering and all of our projects include one of those components.
ACE.Leadership.HS
@ACELeadershipHS
---
Resistance is Prehensile
Visitors operate robot arm to grab and win prizes.
cr.go.50
---
Girl Scouts of New Mexico Trails
STEMfromGirls
We'll have demonstrations of our Innovate and Create camp activities, as well as laptops to demonstrate coding for young girls. Finally we'll be demoing our GS made Bandojo touchboard.
@thescienceofant
---
Willowee Crafts
We are showing how you can use simple items, (tinfoil, wire, LEDs, beads, etc) to create fun and imaginative items for your household and/or for miniature collections.
We are selling dollhouse miniatures, (gumball jars, cookie trays, pillows, etc.) portable and low power chandeliers, and fun jewelry and doo-dads (little beaded pieces to put on purses, necklaces, earrings, etc.). We might come up with and add more fun or creative things to sell in the next few weeks leading up to the fair.
---
Prosum Roasters
The Espresso Machine
We are brewing exceptional coffee and espresso.  We have some of the nicest espresso equipment in the state and are committed to purchasing coffee in a socially responsible manner.
---
Dovetail Community Workshop
Did you miss out on woodshop in high school? Come and learn some basic woodworking and jewelry-making with Dovetail Community Workshop! We'll show you how to use a few basic power tools to make a cool jewelry hanger and some earrings to go with it. We'll also show you some basic woodworking techniques and tools.
We'll have make-and-take projects available (jewelry and hanger) for a small fee to cover the cost of materials.
DovetailCW
@DovetailCW
---
Little Dipper, Inc.
Patent Information for Inventors
I will be providing information about the patenting process.  I will display several products that I have invented and developed commercially.  I will have some of these products on display. 
Also, I will have some injection molds and some molding tooling on display.
---
ARVRUS Roadshow – 360° Video & VR Experiences for Everyone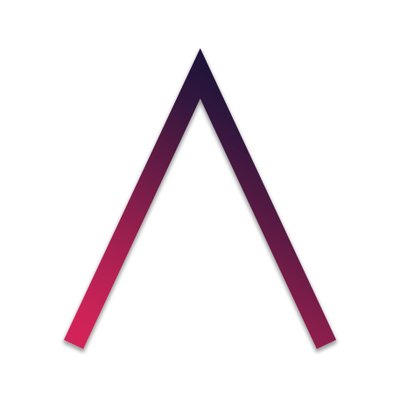 We will be showing a curation of 360°, spherical videos for virtual reality.
arvrus360
@arvrus360
---
Zia Energy Project
Making and operation of Hydrogen generators/ Water fuel.
---
SyBorg
Scratch-built, autonomous, self-charging, speaking, lit up robot.
cr.go.50
---
Lip balm skin protector
I will be showing how to make a skin moisturizing lip balm in a tube.